Booking
Booking is mandatory for the Ikebukuro/Shibuya, Tokyo/Shinjuku, Tokyo-"Tokyo Disneyland ®" , Kyoto-Osaka-USJ, and Sendai-Honjo lines.
For the Yamagata line, booking is not required; all seats are unreserved.
Notes on Booking
Booking is accepted during the variable periods depending on the lines. Please confirm the following before booking.
After booking, the ticket is required to be purchased before the designated purchase deadline. Please note that the reservations will be automatically canceled after the deadline.
For the Yamagata line, booking is not required; all seats are unreserved. Tickets may be purchased in advance at the Shonai Kotsu window and at Shonai Kankou Bussankan (Service Counter).
Booking/Checking Seat Availability Online
Booking and purchases can be made via the following web pages.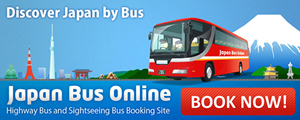 TOHOKU HIGHWAY BUS TICKET( 4-Day Pass or 7-Day Pass) provides unlimited travel on selected highway bus and local bus services across 6 prefectures including, Aomori, Akita, Iwate, Yamagata,Miyagi, and Fukushima in the Tohoku region. This pass is a perfect fit for your visit to Tohoku: Travel easy and save you money!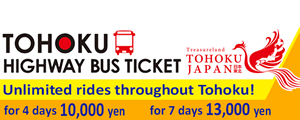 Online booking is processed through an external booking site, so canceling procedures and fees may be different from those applied to bookings directly made through us. Read carefully the terms and conditions of each web site before using it. In this case, please be reminded that some requests including, but not limited to, cancellation and changes cannot be accepted at our windows or the Express Bus Reservation Center.

Shonai Kotsu Co., Ltd Note: We can only be contacted in Japanese.
For Tsuruoka

+81 (0) 235-24-7600

9:00 AM to 7:00 PM
For Sakata

+81 (0) 234-24-7600

9:00 AM to 6:00 PM